Fabrication
Fabrication is carried out through highly trained and experienced persons. We use the latest American standards and codes for the entire fabrication process. We prioritize quality assurance and control throughout the fabrication process and implement a comprehensive QA & QC (Quality assurance and quality control) plan.
Buildings are fabricated using the state of the art machinery that helps us to deliver high-quality buildings within the least possible time.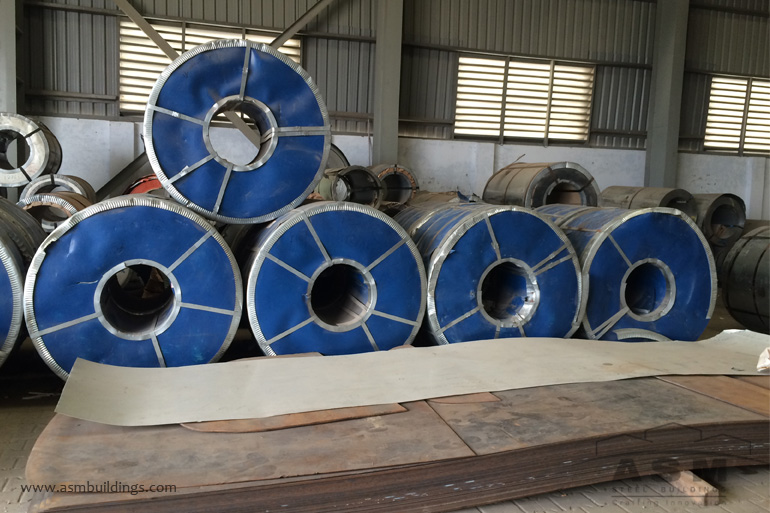 Supply
We maintain a reliable supply chain to fulfill the requirements of our customers. Our extensive network of reputable manufacturers ensures a steady availability of raw materials, contributing to the timely completion of projects.
Raw materials, sourced from reputable manufacturers worldwide, are carefully selected to ensure the highest quality standards. Our steady stock enables us to provide cost-effective solutions without compromising on quality
Key Features of our Pre Engineered Buildings
Lightweight and durable structures that provide cost-effective solutions
Energy-efficient and environment-friendly designs
Safe and well-ventilated buildings, compliant with international standards
Earthquake-resistant and seismic-proof structures for added safety
Quick and easy installation
Turnkey solutions, offering a hassle-free and convenient construction process
Versatile applications, including aircraft hangars, gyms, warehouses, greenhouses, barn sheds, cold storage facilities, roll-up shutters, cattle sheds, poultry sheds, and more
ASM Steel Buildings is your reliable partner for all your steel construction needs. Our commitment to quality, efficiency, and customer satisfaction sets us apart as a reliable provider in the steel construction industry. We are committed to delivering high quality, economical, and durable steel structures that meet your expectations. Contact us today for a comprehensive quotation, tailored to your specific requirements.