ASM Steel carries out the installation with a very strict (Q.A.Q.C.) quality assurance and quality control program.
Installation is one of the most vital activities of pre-engineered steel buildings as the major defects in a building are mainly caused due to improper installation.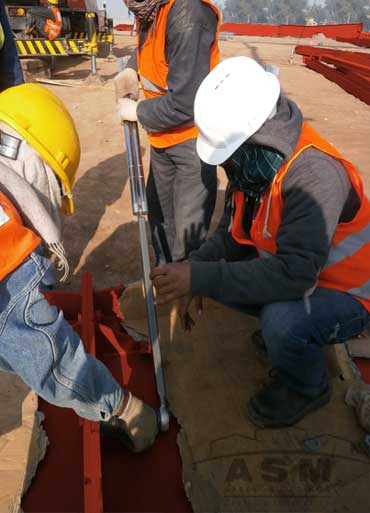 We carry out the installation with complete safety precautions along with a very strict quality control program. Complete safety gears are guaranteed on site that enables us to have casualty-free sites.
We focus on the minor as well as the major details during installation. Strict quality assurance and quality control plans are observed that focuses on all the aspects of the installation.