ASM STEEL BUILDINGS
ASM Steel Buildings provides a comprehensive one-stop solution for pre-fabricated and pre-engineered steel buildings. From concept design to cost estimation, detail design, fabrication, supply, and erection, we handle every aspect of your project efficiently and seamlessly.
ASM Steel Buildings is a pioneer in the field of pre-engineered steel buildings (PEB). We have vast experience in Pre-fabricated Structures for industrial, commercial, agricultural, aviation, military, recreational and institutional buildings.
Our team of highly skilled engineers brings a wealth of expertise in the pre-engineered steel building system, ensuring the highest standards of quality and precision. We are dedicated to providing you with a completely free consultation and a comprehensive quotation that includes detailed proposal drawings, all within the shortest possible time frame.
With ASM Steel Buildings, you can expect unmatched customer service, top-notch quality, and efficient project management from start to finish. Our goal is to exceed your expectations and deliver exceptional steel building solutions that perfectly align with your vision and requirements.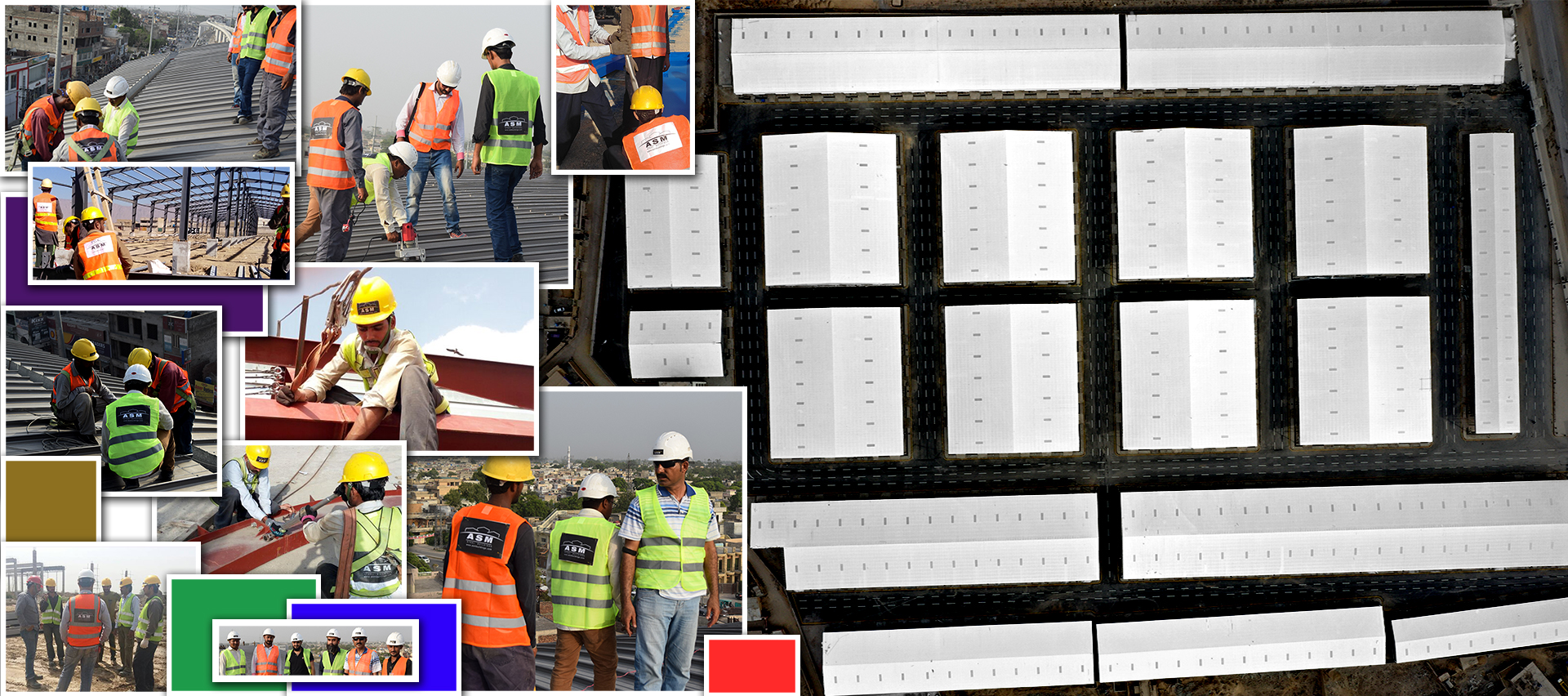 Visit our website at www.asmbuildings.com/ to explore our extensive portfolio and discover the unrivaled advantages of partnering with ASM Steel Buildings for your next project.
OUR PROJECT TIMELINES
A standard project can be executed within 75 days starting from detail design, fabrication, and installation till final handing over of the project. Our expert project management team helps us to deliver projects in the shortest possible time frame.
30
Fabrication & Supply (Days)